If you're looking to visit Venice, then you're probably looking into the things to do near Venice, Florida. There are many things to choose from but knowing exactly what is worth your time and what isn't is essential to planning the perfect trip to Venice, Florida. With that being said, we're going to give you five different things that you can do in Venice, FL. Let's dive in and take a look at what you can do next time you're visiting. 
5 Things To Do Near Venice, Florida
There are so many things to do near Venice, Florida. It's most known for its beaches so you can expect some in this list, but we'll give you ideas that don't necessarily involve the beach as well. Whether you're going for a family vacation, a short visit, or coming to tour a potential living area, you'll love doing any of these things to do!
This information is provided by our pool company which completes pool service in the Venice area.
Venice Beach
Of course, we had to start with one of the most well-known places in Venice, which is Venice Beach. Venice Beach is known for having a very tourist and tropical look and feel to it. It's an amazing place for a vacation and to see the beautiful ocean of Florida. It's not too crowded and is a good place to go to relax or walk the beach.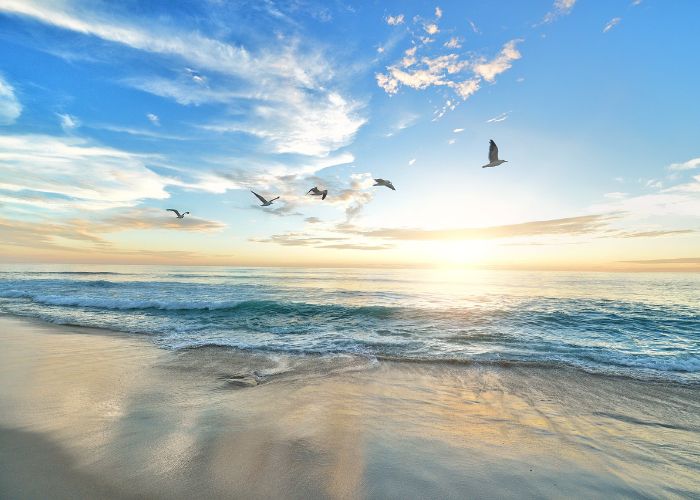 Sharky's on The Pier
If you're looking for a great place to eat or get a drink on the beach then Sharky's is the place for you. They offer drinks, food, and music, and not to mention they are a step away from the beaches of Florida. 
Snook Haven Park
Snook Haven Park is a great place to give water activities a try. There's the option to rent kayaks, canoes, and paddle boats and you can bring your boat. There's a picnic area. Restrooms and a restaurant there as well. Whether you're looking just to walk the water, kayak, bring your boat, or fish, there's room for everything in this park. 
The Venice Museum and Archives
If you're into history or museums, then you'll love visiting this historic museum. It's focused on the history of Venice and sharing its background. History such as WWII, information n early settlers, fossils, antique furniture and cars, and so much more are located inside this museum. It's a great place to visit for a relaxing and indoor activity.
Caspersen Beach 
Caspersen Beach is the other beach in Venice that truly lives up to its reputation. Whether you're looking to enjoy the water, and sun, lay on the beach, or look for shark teeth, this beach has it all. It's relaxing and isn't overcrowded. People enjoy looking for shark teeth and unique sea shells on this particular beach due to the amount that is usually found. Typically, it's one of the highlights when locals think of things to do in Venice, FL.
Final Thoughts
Whether you're moving to Venice or visiting Venice, Florida, there are many things to choose from to do in this city. Ultimately Venice is known for its beaches, but there's a lot of history behind it, and the museum and historical district help to captivate that. If you're looking to visit or move to Venice and are looking for something to do there, then start with some of these places on this list. There's sure to be something for everyone.
We hope you enjoyed this blog article! If you're in need of pool service in Sarasota or Manatee county, please get in touch with Sarasota Pool Service Pros.